What is TheHarvester?
TheHarvester is a tool for gathering e-mail accounts, subdomain names, virtual hosts, open ports/ banners, and employee names from different public sources.
Why TheHarvester?
This tool is intended to help Penetration testers in the early stages of the penetration test in order to understand the customer footprint on the Internet. It is also useful for anyone that wants to know what an attacker can see about their organization.
Source: https://github.com/laramies/theHarvester/
How to use TheHarvester?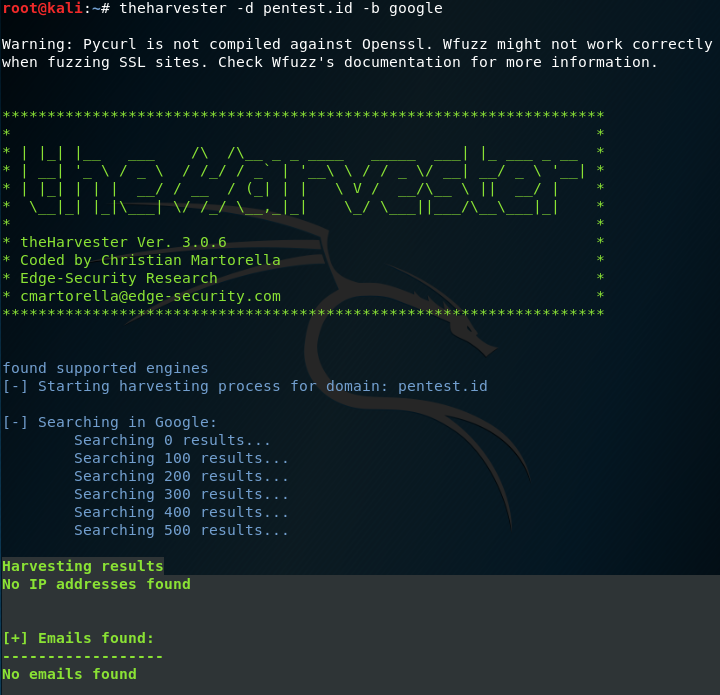 No need to worry about the "warning" because it is just telling us that theHarvester does not work on any site that has SSL.
The function of -d is to search for any domain or name of a company.
The function of -b is to choose the data source such as bing, google, twitter, etc.
After typing "theharvester -d pentest.id -b google", I received the results as the following: