Ethical Hacking: Enumeration using JoomScan
by jerdy on 30/03/2019
What is JoomScan?
OWASP JoomScan (short for [Joom]la Vulnerability [Scan]ner) is an opensource project in perl programming language to detect Joomla CMS vulnerabilities and analysis them.
Why JoomScan?
If you want to do a penetration test on a Joomla CMS, OWASP JoomScan is Your best shot ever! This Project is being faster than ever and updated with the latest Joomla vulnerabilities.
Source: https://github.com/rezasp/joomscan
How to use JoomScan?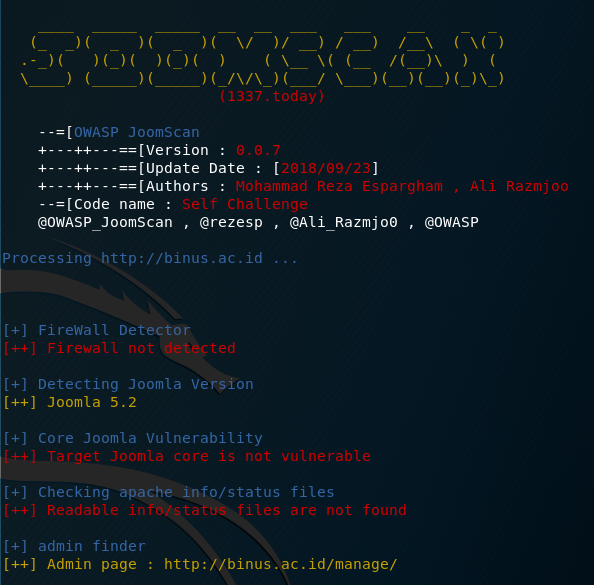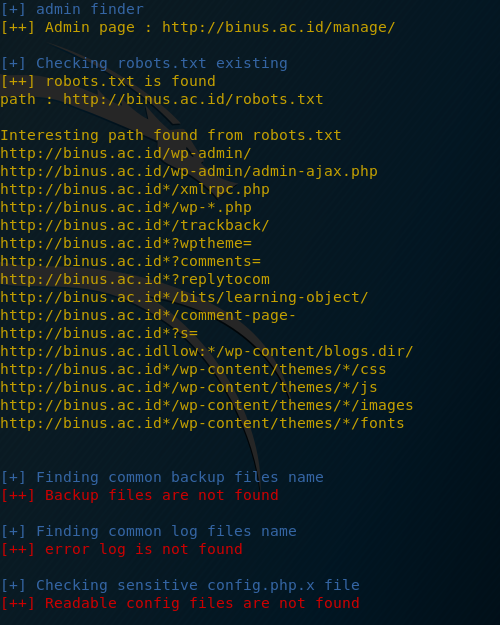 jerdy@binus.ac.id