by jerdy on 29/03/2019
Kali Linux provides many tools for information gathering.
For this post, I am going to introduce whois:
What is Whois? When to use it?
Whois is a widely used Internet record listing that identifies who owns a domain and how to get in contact with them.
The Internet Corporation for Assigned Names and Numbers (ICANN) regulates domain name registration and ownership. Whois records have proven to be extremely useful and have developed into an essential resource for maintaining the integrity of the domain name registration and website ownership process.
How to use Whois?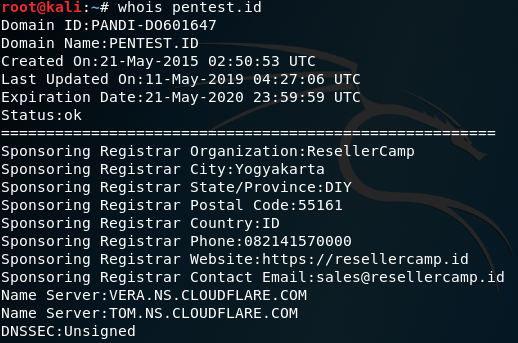 28 Comments